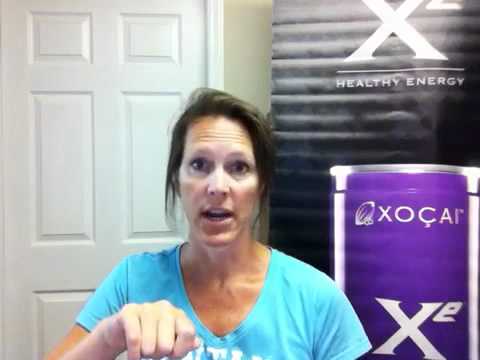 I have found that I am asked similar questions every time someone wants to try the Xocai High-Antioxidant Protein Shake, whether they are in Atlanta, Georgia or New York.  Instead of re-sending the same old email every time, I decided to record a short video with my thoughts and post it so everyone can use it to get started.
I recommend that when you get up in the morning, the first thing you do is drink a big glass of water (we are usually dehydrated first thing in the morning).  Then have your Xocai High-Antioxidant Protein Shake a little before you start getting hungry.  For me, that is after about an hour.  If I am going to exercise that morning, I try to fit it in before I have my shake because I LOVE to follow my morning workout with this as a breakfast/recovery drink.
If you are really seeking serious weight loss, and not just losing a few pounds or inches, let's talk because I would like to plug you into the whole wellness program and let you work with someone who has lost serious weight on this shake as your accountability coach.
The reason I suggest you try some different ways to make your shake is because I actually didn't like it at first.  I kept trying it plain.  It is just too Extreme Chocolate for me that way.  I had to play around with it until I found some things I like to mix mine with.  I can't wait for you to find how you like it best and let me know!  My favorite way to drink the shake:
8 oz. unsweetened vanilla almond milk
5 almonds
2 small spoonfuls of raw coconut
2 scoops of the shake powder (level and fluffed- don't pack it down)
5-6 ice cubes
Stick it in a blender and drink it on down. YUMMM!  It is my on-the-go breakfast every morning.  It totally ROCKS!  If you want to see a bunch of fun recipes, go to http://www.mxicorp.com/xproteinmeal/.  Scroll down to download the pdf of recipes, but just get creative and have fun with it!
Caroline King